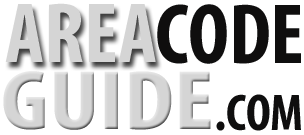 Area Code 952
Where Is Area Code 952?

Area code 952 is found in Minnesota. Area code 952 services the southwestern suburbs of Minneapolis-Saint Paul and covers five counties: Carver County, Dakota County, Hennepin County, Rice County, and Scott County. Area code 952 was put into place on February 27, 2000, and was created from a split of area code 612.
Bloomington is located in Hennepin County and is the fourth largest city in Minnesota. Situated on the north bank of the Minnesota River, Bloomington is approximately 10 miles south of downtown Minneapolis. Going back in history, pioneers who settled the area in 1851 named the area Bloomington after their hometown, Bloomington, Illinois. During the 1900s to 1930s, Bloomington transformed into a city and telephone and automobiles appeared. During the 1940s to 1950s, the population exploded and there was a substantial expansion of the city and its infrastructure. From 1961 to 1981, all the major sports teams of Minnesota were located in Bloomington; the Metropolitan Stadium was built in 1956. During the 1980s, Bloomington experienced a radical change when the Minnesota Twins and Minnesota Vikings departed the city. In 1985, the site of the Metropolitan Stadium was purchased and then was tore down to make way for what is now the largest mall in the United States, Mall of America.
Bloomington is divided into three primary land types: northeastern Bloomington is a sand plain, western Bloomington is dominated by low hills, and southern Bloomington lies within the valley of the Minnesota River. About one third of Bloomington is forever reserved for park purposes. Bodies of water in Bloomington include Long Meadow Lake, Penn Lake, and Bush Lake. Interstate 35W informally divides the city into East Bloomington and West Bloomington; East Bloomington contains more retail centers and the majority of cheaper housing while West Bloomington is mainly residential with office high-rises along the interstate.
Bloomington has a population of 82,893 and the racial makeup of the city is 79.7% White, 7.2% African American, 6.8% Hispanic, and 5.9% Asian (2010 Census). Bloomington for the most part is a safe city as long as the bad areas are avoided.
When it comes to the economy, the city is home to a substantial number of employers; the city has more jobs per capita than Minneapolis or Saint Paul, which are the two largest cities in Minnesota. The top employer in Bloomington is Mall of America, employing over 13,000 people annually. The city is also a major hospitality center due to its location near major routes and near the Minneapolis-Saint Paul International Airport. Bloomington is a city filled with many things to do and see. Points of interest in Bloomington include Mall of America, Nickelodeon Universe, Lego Imagination Center, SEA LIFE Minnesota Aquarium, Normandale Japanese Garden, Amazing Mirror Maze, and Minnesota Valley National Wildlife Refuge. The city has an extensive park system; Hyland Lake Park Reserve is one of the more popular parks because it features a massive creative play area and it features the Hyland Ski and Snowboard Area.
Major Cities In Area Code 952
Bloomington
Eden Prairie
Burnsville
Lakeville
Minnetonka
Burnsville is located in Dakota County in Minnesota. Situated on the south bank of the Minnesota River, Burnsville is approximately 15 miles south of downtown Minneapolis. Burnsville, along with neighboring suburbs, forms the southern part of Minneapolis-Saint Paul. Burnsville has a population of 60,306 and the racial makeup of the city is 77.5% White, 10.0% African American, 7.9% Hispanic, and 5.0% Asian (2010 Census). With an average crime rate, Burnsville is considered a safe city to reside in. The biggest employer in Burnsville is its own school district, Independent School District 191. Burnsville lacks commercial and industrial activity, which means its residents travel to Minneapolis and Saint Paul for work. The downtown area is called Heart of the City; the area is not completely finished but the goal is to create a vibrant and pedestrian friendly neighborhood mixed in with viable businesses. Points of interest in Burnsville include Buck Hill, the Burnsville Center, the Alimagnet Dog Park, and the Ames Center. The city has over 1,800 acres of parkland but only a third is developed, with the remainder protected as natural habitat. Crystal Lake is the primary source of recreation for the city, where residents and tourists can fish, boat, swim, and jet ski.


All Minnesota Area Codes By Number