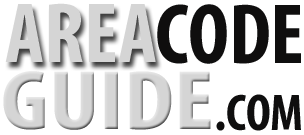 Area Code 651
Where Is Area Code 651?

Area code 651 is found in Minnesota. Area code 651 mainly services the city of Saint Paul and covers six counties: Chisago County, Dakota County, Goodhue County, Ramsey County, Wabasha County, and Washington County. Area code 651 was put into place on July 12, 1998, from a split of area code 612.
Saint Paul is the capital of Minnesota and is the county seat of Ramsey County. Saint Paul adjoins Minneapolis and together they are known as the "Twin Cities;" both cities form the heart of Minneapolis-Saint Paul. Water was essential to the city's history and growth as a landing port, especially the confluence of the Mississippi and Minnesota Rivers. The largest lakes in Saint Paul are Pig's Eye Lake, Lake Phalen, and Lake Cosmo. Saint Paul has a population of 285,068 and the racial makeup of the city is 55.9% White, 15.7% African American, 15.0% Asian, and 9.6% Hispanic (2010 Census). Saint Paul is not a safe city and the overall crime rate is much higher than the national average. Known as a business hub of the Upper Midwest, Saint Paul's economy is centered on services, manufacturing, government, and wholesale and retail trade. Major corporations who have headquarters in Saint Paul include Ecolab, Securian Financial Group Inc., and Gander Mountain. One of the biggest annual festivals in Saint Paul is the Saint Paul Winter Carnival. This winter event draws 350,000 visitors annually and includes ice sculptures, a treasure hunt, an ice palace, and winter food and activities. Points of interest in Saint Paul include the Cosmo Park Zoo and Conservatory, the Science Museum of Minnesota, the Minnesota History Center, the Minnesota Children's Museum, and the Ordway Center for the Performing Arts. When it comes to famous people, Saint Paul is the birthplace of cartoonist Charles M. Schulz and writer F. Scott Fitzgerald.
Woodbury is located in Minnesota and is the largest city in Washington County. It is also part of the Minneapolis-Saint Paul metropolitan area. Bodies of water in Woodbury include the Mississippi River, the St. Croix River, Valley Creek, Battle Creek Lake, and Powers Lake.
Woodbury has a population of 61,961 and the racial makeup of the city is 81.4% White, 9.1% Asian, 5.6% African American, and 3.8% Hispanic (2010 Census). Woodbury is a safe city and the overall crime rate is lower than the national average.
There are no major corporations headquartered in Woodbury; many of the city's residents are employed at 3M, whose headquarters are located a couple miles away in Maplewood. When it comes to retail, the two largest retail centers are Woodbury Village and Tamarack Village. Woodbury is home to numerous parks such as Powers Lake Park, Carver Lake Park, and Woodbury Central Park. One of the biggest annual festivals in Woodbury is a summer event known as Woodbury Days, where residents and tourists can enjoy a parade, carnival, live music, fireworks, and local booths.
Major Cities In Area Code 651
Saint Paul
Woodbury
Eagan
Maplewood
Cottage Grove
Eagan is a city located in Dakota County in Minnesota. Eagan was once known as the "Onion Capital of the United States" due to the fact that a countless number of onions were grown and shipped from Eagan. Located south of Saint Paul and on the south bank of the Minnesota River, Eagan and adjacent suburbs establish the southern part of Minneapolis-Saint Paul. Eagan is considered a commuter town for Minneapolis and Saint Paul, which means that the majority of residents in Eagan do not work in their own town due to little commercial or industrial activity. Eagan has a population of 64,206 and the racial makeup of the city is 81.5% White, 7.9% Asian, 5.6% African American, and 4.5% Hispanic (2010 Census). Eagan has a very low crime rate, making it one of the safest cities in both Minnesota and in the United States. The top three employers in the city are Thomas Reuters, Blue Cross Blue Shield of Minnesota, and United States Postal Service. Points of interest in Eagan include the Lebanon Hills Regional Park, the Twin Cities Premium Outlets, the Cascade Bay Waterpark, and the Caponi Art Park. Mall of America and the Minnesota Zoo are both located five to ten minutes away from Eagan. In 2018, a sports training center, featuring a stadium and six practice fields, for the Minnesota Vikings will be opened.


All Minnesota Area Codes By Number