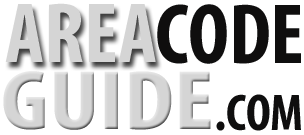 Area Code 870
Where Is Area Code 870?

With approximately 67,000 people, most of the residents are involved in some way with Jonesboro's main attraction, the University of Arkansas. The 870 area code was created in the spring of 1997 to split from Arkansas' initial area code. Only Little Rock was essentially allowed to keep the original 501 area code while other major cities such as Jonesboro, Mountain Home, Pine Bluff, Texarkana, and West Memphis were give the new 870 area code. As the first split from the 501 area code, Jonesboro's code is quickly using up all of the unassigned phone numbers. By 2013, city officials expect the 870 numbers to be fully used, which means that an overlay will be necessary. A new 327 area code will most likely overlay the 870 area code when the 870 code is determined to be fully exhausted.
For a little town, Jonesboro has generated quite a few celebrities and notable residents. The most celebrated user of area code 870 is undoubtedly John Grisham. As one of five siblings in a middle-class family, John Grisham relied on his creativity as a child for entertainment in the 870 area code. During his childhood, Grisham aspired to become a baseball player, but at the urging of both of his uneducated parents, he ultimately chose to go on to attend university. After studying law, Grisham ultimately chose to make writing his full time career. Through his book A Painted House, Grisham immortalized the 870 area code in popular culture by using it as the setting for the book and subsequent movie.
Home to Arkansas State University, the Jonesboro area code is inundated with bright faculty members and athletic students.  Quite a few NFL players are from area code 870 as well as a number of Olympians.
With 16 athletic teams, the Red Wolves are popping up all over the Sun Belt Conference. Located at the top of Crowley's Ridge, students in the 870 area code are accustomed to standing out. Interestingly, the small town of Jonesboro is also known as the birth place of Rodger Bumpass. You may not know him by his real name, but you will surely recognize his voice on popular Saturday morning cartoons such as Squidward Tentacles on SpongeBob SquarePants. This native of the 870 area code has also lent his voice to well-known shows such as The Jetsons, Where on Earth is Carmen Sandiego, Teen Titans, and TaleSpin. With a resume that will make any parent proud, Bumpass also has impressive experience in films. For instance, his voice was used in Hercules, Tarzan, Monsters Inc., Osmosis Jones, The Emperor's New Groove, Toy Story 2, Lilo and Stitch, and Ice Age: The Meltdown as well as many others.
Major Cities In Area Code 870
Jonesboro
Notable politicians have also found their start in life in the 870 area code. These include the first female senator, Hattie Caraway. In fact, Caraway started her legal practice and political career in Jonesboro, Arkansas. She was able to accomplish this in the 870 area code, all while still being a devout mother and excellent housewife who oversaw the family's cotton farm. People in Jonesburg can be proud that they live in a place where Caraway paved the way for women in politics nationwide. When her husband, Senator Thaddeus Caraway died, Hattie Caraway was able to successfully fill his shoes by taking his place on the Senate. Later on, she shocked critics by securing enough votes to win the election and maintain her seat in the Senate.
All Arkansas Area Codes By Number