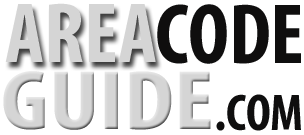 Area Code 479
Where Is Area Code 479?
Updated: February 28th 2021

The 42nd U.S. President is not the only notable user of the 479 area code that covers northwestern Arkansas, including Fayetteville. A large number of athletes and entrepreneurs call Fayetteville home. Among the rich and famous in the 479 area code are Bud Walton, Wal-Mart cofounder; Olympic gold medalists, Heisman trophy winners, PGA title holders, well-known U.S. Senators, NBA players, authors, novelists, CNN anchors, FOX television president as well as many others.  With a city population of only 73,580 people, it is remarkable that Fayetteville is home to that many remarkable individuals.
Area code 479 is known for many things in America, but it is internationally known as being the "Track and Field Capital of the World." This is mostly due to the University of Arkansas' track and field program that consistently wins national championships, with a current total of 42. It also draws businesses as one of Forbes' 10 Best Places in America for Business and Careers. Kiplinger supports Forbes' rating with its own, claiming that the 479 area code is one of the "Best Cities to Work, Live and Play."
You may wonder what draws individuals to the middle of the Ozark Mountains, where Fayetteville is located. The climate in area code 479 is not particularly wonderful, with a humid subtropical climate that often causes freezing night temperatures.
However, the Fayetteville, Arkansas area code does experience all four seasons, which may be what is drawing all of those educated individuals to live in its city. In fact, area code 479 makes up the second best educated city in Arkansas. Furthermore, the 479 area code has the highest percentage of adults who have obtained graduate degrees, such as masters and doctorates.
Quality of life is high in area code 479 due to a high variety of cultural and athletic activities. With over 15 miles of paved trails used for bicycling and walking, Fayetteville has kept its community active. The Fayetteville area code also has the stunning Botanical Garden of the Ozarks and a bustling farmer's market in the town square. If you would rather do something more educational, head over to Bill and Hilary Clinton's former home. Here you'll be able to physically see the important aspects of his early political life and campaigns. There is even a replica of Hilary Clinton's wedding dress, if you are into that sort of thing.
Major Cities In Area Code 479
Fayetteville
With over 20,000 students enrolled, the University of Arkansas is perhaps the biggest hot spot in the 479 area code. Offering a world-class architecture program and excellent law school, UARK has made quite a name for itself. In fact, its creative writing program is one of the top five in the entire nation. Now if their academics are not enough to impress you, check out their sports teams. Having won more national championships than any other school in the Southeastern Conference, it is obvious that students at UARK also have impressive athletic skills. Most impressively, the Arkansas men's track and field team is the most thriving program in NCAA history. In fact, recent UARK graduates can often be found at the summer Olympic games competing for the prized gold medal. Accordingly, many UARK alumni can be found playing professional sports for the NFL, PGA, WNBA, NBA, and MLB. The UARK Razorback team name has even been represented in the Olympics with an astounding 14 medals.  UARK alumni that did not go on to professional sports can be found in the corporate and political arenas. These include executives at Wal-Mart, Verizon, Fox, and Dallas Cowboys owner, Jerry Jones. Undoubtedly the State of Arkansas in the United States House of Representatives is also well represented with a fair share of UARK alumni, a whopping total of 26 UARK graduates.
All Arkansas Area Codes By Number