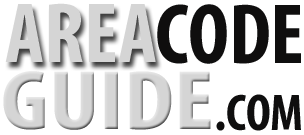 Area Code 484
Where Is Area Code 484?

Area code 484 is the area code for the eastern and southeastern regions of Pennsylvania. Area code 484 is located in the Eastern Time Zone and covers 12 counties of Pennsylvania. Area code 484 was put into service on June 5, 1999, and was created as an overlay of area code 610.
Allentown is the third most populous city in Pennsylvania and the county seat of Lehigh County. Allentown sits within the Lehigh Valley on the Lehigh River and is approximately 60 miles northwest of Philadelphia. Allentown has a humid continental climate, characterized by hot, muggy summers and cold winters. Going back in history, the land was originally a wilderness of scrub oak, which provided the Native Americans with food and shelter. In 1736, Native Americans deeded a large piece of land to the north of Philadelphia to the sons of William Penn. Northampton Town was founded in 1762 by William Allen; Allen's rivalry with the Penns prompted him to start a town of his own. Northampton Town became the county seat of Lehigh County in 1812 and was renamed Allentown in 1838. During the American Revolutionary War, Allentown was the location where the Liberty Bell was successfully hidden from the British. The opening of the Lehigh Canal caused Allentown to transform from a rural agricultural area into an urbanized industrialized area, ultimately becoming a major center for heavy industry and manufacturing.
Allentown has a population of 118,032 and the racial makeup of the city is 58.5% White, 42.8% Hispanic, 12.6% African American, and 2.2% Asian (2010 Census). With an average crime rate, Allentown is a semi-dangerous city to reside in.
Major Cities In Area Code 484
Allentown
Reading
Bethlehem
Norristown
Easton
Much of Allentown's architecture consists of historic homes, century-old industrial buildings, and churches. Once an industrial city that relied on manufacturing for its economy, Allentown has turned towards a more service-oriented economy due to the decline in heavy industry. A number of large, global companies are headquartered in Allentown while the largest employer in the city is the Lehigh Valley Hospital. New restaurants, shops, and office buildings have been added to the downtown area to further stimulate the economy. Allentown's culture is based on its diverse population. Much of the city's cuisine is based on the regional influence of Moravian and Pennsylvania Dutch culture; popular foods include cheesesteak, scrapple, apple butter, and Lebanon bologna. Allentown is widely known for its park system, which was planned out by a nationally known city park consultant. Annual events in the city include the Mayfair Festival of the Arts, the Great Allentown Fair, and the Collegiate Marching Band Festival. Points of interest in the city include the PPL Center, the Coca-Cola Park, the Allentown Art Museum, the Mack Trucks Historical Museum, the Da Vinci Science Center, and the America on Wheels Museum.


All Pennsylvania Area Codes By Number