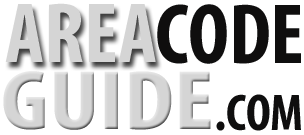 Area Code 412
Where Is Area Code 412?

Area code 412 is found in Pennsylvania and serves the Pittsburgh metropolitan area. Area code 412 is located in the Eastern Time Zone and covers two counties of Pennsylvania. When area code 412 was put into service on January 1, 1947, it was one of the 86 original area codes created by AT&T. On February 1, 1998, area code 412 was split to form area code 724. On August 17, 2001, area code 412 was overlaid with area code 878.
Pittsburgh is the second most populous city in Pennsylvania and the county seat of Allegheny County. Pittsburgh is located in southwestern Pennsylvania, on the Allegheny Plateau, at the confluence of the Allegheny River, Ohio River, and Monongahela River. Pittsburgh is nicknamed "City of Bridges" because it boasts more bridges than anywhere else in the world; Pittsburgh is also nicknamed "Steel City" because it was once one of the largest steel producers in the world. Pittsburgh has a humid continental climate, characterized by hot, humid summers and cold, snowy winters. Going back in history, the first Europeans arrived in the 1710s as traders; they established posts and settlements in the area by 1717. More Europeans arrived in the area in 1748 when a land speculation company received a grant for many acres in the upper Ohio Valley. General John Forbes founded Pittsburgh in 1758. After the American Revolutionary War, the economy shifted towards boat building and the Pittsburgh Academy was founded. By the early 19th century, Pittsburgh was a major producer of brass, glass, iron, and tin. By the end of the 19th century, Pittsburgh was an industrial center for coal mining and steel production.
Pittsburgh has a population of 305,704 and the racial makeup of the city is 66.0% White, 26.1% African American, 4.4% Asian, and 2.3% Hispanic (2010 Census). Unfortunately Pittsburgh is a dangerous city to reside in.
Major Cities In Area Code 412
Pittsburgh
Bethel Park
McCandless
Monroeville
McKeesport
Downtown Pittsburgh contains 30 skyscrapers, new condo towers, and numerous theaters and art venues. Once the center of the American steel industry, Pittsburgh's economy has shifted towards tourism, education, finance, health care, services, and high technology. There are over 1,600 technology companies in Pittsburgh while the largest employer in the city is the University of Pittsburgh Medical Center. When it comes to retail, Pittsburgh is home to over 35 shopping malls and numerous boutique shops. When it comes to sports, Pittsburgh is home to the Pittsburgh Pirates (MLB), the Pittsburgh Steelers (NFL), and the Pittsburgh Penguins (NHL). With so many things to do and see, major points of interest in the city include the PNC Park, the Point State Park, the Phipps Conservatory and Botanical Gardens, the Heinz Field, the PPG Paints Arena, the Carnegie Museum of Natural History, and the Carnegie Science Center.



All Pennsylvania Area Codes By Number