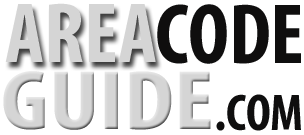 Area Code 267
Where Is Area Code 267?

Area code 267 is the area code for southeastern Pennsylvania including Philadelphia and the surrounding suburbs to the north and east of Philadelphia. Area code 267 is located in the Eastern Time Zone and covers four counties of Pennsylvania. Area code 267 was put into service on July 1, 1997, and was created as an overlay of area code 215. On March 3, 2018, area codes 215 and 267 will be overlaid with area code 445.
Widely known as Philly, Philadelphia is the most populous city in Pennsylvania and the county seat of Philadelphia County. Pennsylvania is the sixth most populous city in the United States and is nicknamed "The City of Brotherly Love." Located in southeastern Pennsylvania on the Delaware River, Philadelphia is the economic and cultural anchor of the Delaware Valley. Philadelphia has hot, muggy summers and cold winters while snowfall is highly variable and precipitation is usually spread throughout the year.
Philadelphia has a population of 1,526,006 and the racial makeup of the city is 43.6% African American, 41.8% White, 12.3% Hispanic, and 6.3% Asian (2010 Census). The high crime rate makes Philadelphia a dangerous city to reside in.
Georgian, Federal, and Greek Revival buildings dominate much of Philadelphia's cityscape. The Comcast Center is the tallest building in the city and the state, as well as the twenty-second tallest building in the United States. Home to a number of Fortune 500 and Fortune 1000 companies and the Philadelphia Stock Exchange, Philadelphia is the center of economic activity in Pennsylvania. Financial activities account for the largest sector of the economy while other economic sectors include tourism, health care, information technology, and manufacturing. Tourism is a major industry in Philadelphia, as it is among the top ten most visited cities in the United States. Philadelphia's rich history and numerous tourist attractions attract more than 35 million visitors each year. Points of interest in the city include the Philadelphia Museum of Art, the Please Touch Museum, the Liberty Bell Center, the Independence National Historical Park, the Philadelphia Zoo, and the Reading Terminal Market.
Major Cities In Area Code 267
Philadelphia
Bensalem Township
Levittown
Warminster Township
Lansdale
Home to the Philadelphia 76ers (NBA), the Philadelphia Phillies (MLB), the Philadelphia Eagles (NFL), and the Philadelphia Flyers (NHL), sports are a huge part of Philadelphia's culture. When it comes to cuisine, certain foods such as the cheesesteak, hoagie, and soft pretzel have become iconic to the city. In 2014, Philadelphia became the largest city in the United States to decriminalize small amounts of marijuana, a move that saved the city millions of dollars. Philadelphia is rich in art, as it contains numerous art museums and more murals and public art than any other city in the United States. Home to the University of Pennsylvania, the oldest university in the country, Philadelphia is considered the educational and economic hub of Pennsylvania.




All Pennsylvania Area Codes By Number