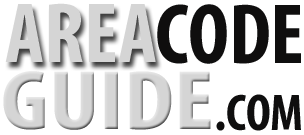 Area Code 970
Where Is Area Code 970?
Updated: January 27th 2021

The stunning landscape of this region attracts people from every background. Area code 970 is utilized by residents in the Colorado cities of Durango, Grand Junction, Vail, and most notably, Aspen. Created in 1995, area code 970 is a split from the original Colorado 303 area code.
Grand Junction, Colorado is appropriately nicknamed "River City" and its motto is "Best place to live west of the Rockies." The nearly 60,000 people who live in the Grand Junction area code are rather happy with their surroundings. Nestled between the Colorado River and Gunnison River, Grand Junction enjoys stunning views all around. Because of its easy access to water, the 970 area code was historically an area used by Native Americans to grow fruits. In the 1900s, the area was used to grow grapes and a few vineyards have actually been quite successful. The scenic surroundings have helped the 970 area code become an ideal destination for avid bicyclists. The Kokopelli trails run throughout Grand Junction and much of Colorado.
Aspen, Colorado has a tiny population that is just over 5,000 people. However, for such a small city, the Aspen area code is a frequent name mentioned in tabloids and celebrity magazines. The city's primary industry is tourism and it caters to the elite. Celebrities frequently seek refuge in this part of area code 970, especially celebrities who do not want to sacrifice luxury for anonymity. Originally a mining town, Aspen has come a long way from its silver-mining roots. Ironically, precious metals are still a feature in the 970 area code but just on the bodies of the very wealthy instead of being hidden in mines. Furthermore, high end boutiques such as Louis Vuitton, Prada, Fendi, Bvlgari, Dior, Burberry, and Ralph Lauren also clothe the rich and famous in Aspen. Individuals who are employed by these luxury stores are unable to physically live in this portion of the 970 area code.
Unfortunately, real estate prices average at just under $2 million for a single family home or condo. Naturally, people who are employed by the luxury boutiques are unable to afford such high real estate prices. As a result, the city is split into two areas: one part with expensive homes and the other with affordable mobile homes.
Aspen is fairly small in size with only 3.5 square miles of land. The people who live in this part of area code 970 are predominantly Caucasian. In fact, more than 90% of people who live in Aspen are Caucasian while less than .5% is African American. The per capita income for Aspen is $40,000. This income level is remarkably low when you consider the high property levels. It is important to take into account that the low income levels of the people who are employed in the city are averaged along with those of the super wealthy.
Celebrities that reside in the Aspen portion of the 970 area code make up a very extensive list. Among the most notable are the CEO of Disney, Michael Eisner and the former Saudi ambassador, Prince Bandar. Interestingly, Prince Bandar's mansion was placed on the market in 2006 for a whopping $135 million. He was a bit ambitious with that price tag and ultimately sold it for an "affordable" $36 million. Lance Armstrong, Charlie Sheen, Antonio Banderas, Goldie Hawn, Kate Hudson, Michael Douglas, Catherine Zeta Jones, Molly Simes, Michelle Pfeiffer, and Robert Wagner are some other notable residents or former residents of area code 970.
Major Cities In Area Code 970
Durango
Grand Junction
Vail is another exclusive city in the 970 area code. Although not quite as prestigious as Aspen, the Vail area code does still attract its fair share of tourists. In fact, the Vail Ski Resort has the second biggest ski mountain in all of North America. For the last 40 years people have been traveling to Vail year around to enjoy its many outdoor activities. During the winter, people enjoy snowboarding and skiing on the pristine slopes. In contrast, summer activities are mostly centered on enjoying nature through hikes, fishing, and mountain biking, Vail is a much more affordable city than Aspen and the 4,500 people who live there enjoy a much more normal life style. Nevertheless, Vail does have one very wealthy part-time resident, Michael Bloomberg. He is currently the Mayor of New York City but he is also the 13th wealthiest person in the United States. With a fortune estimated to be over $18 billion, he undoubtedly is enjoying a very high quality of life during his vacations in area code 970.
All Colorado Area Codes By Number