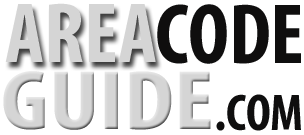 Area Code 303
Where Is Area Code 303?

Colorado is also home to the first cheeseburger, placing a trademark on the name "cheeseburger" in 1935. The 303 area code covers both Denver and Boulder in Colorado. The 303 area code was originally used for the entire state of Colorado. Due to population growth and the need for numbering relief, several area codes have been added to Colorado in recent years. Most importantly, area code 720 was created in 1998 as an overlay to the 303 area code. Because of the overlay, residents in Boulder and Denver must now dial ten digit phone numbers even for local calls.
Home to the world's largest rodeo, Denver is internationally known for its Western culture. Denver has the largest population in Colorado, which totals just over 600,000 people. However, the Denver Metropolitan area has more than 2.5 million people, making it one of the top 25 most populated metropolitan areas in the United States. The Denver area code is home to one of the biggest cities in a fairly rural area. Consequently the urban area code 303 has become a major economic and distribution center. Furthermore, Denver's centralized location has made it able to distribute in demand supplies to the Mountain States, Western States, and South West States. Companies also frequently choose area code 303 for their company's headquarters. Furthermore, many notable companies have their roots in the 303 area code. For instance, Samsonite Corporation has its origins in Denver and was headquartered there for many years. Recently, Samsonite's headquarters relocated to Massachusetts but they undoubtedly helped fuel the economy during the years that they were located in Denver. In a similar scenario, Russell Stover Candies originated in Denver but later relocated to Kansas City.
Chocolate is not the only delicious thing that Denver has perfected; it is also home to the first Chipotle Mexican Grill, Quiznos and Smashburger. Accordingly, Chiptole, Quiznos, and Smashburger are all still headquartered in Denver.
On a less tasty and pleasing note, Denver is home to the "Denver boot," which is better known as a wheel clamp. This rather unpleasant device is often used in the United States to force individuals to pay their parking tickets, especially in scenarios where someone has accumulated several unpaid parking tickets. The wheel clamp is also used for some lesser known purposes such as preventing your car from being stolen and preventing a criminal from escaping. As a result, it is difficult to completely hate the "Denver boot," as it has done some good for the United States.
The 303 area code also has major government presence due to its rich geological resources and centralized location. The Denver Federal Center, National Renewable Energy Laboratory, and Denver Mint are some of the most prevalent federal agencies with offices in the state's capital. Interestingly, the Denver Mint produces more coins than any other mint in the world. Historically, Denver's location near the Rocky Mountains has made it ideal for mining gold and silver, making this the perfect place for a successful mint.
Boulder, Colorado is located at the bottom of the Rocky Mountains and almost an hour drive from Denver. The Boulder area code is famous in Colorado for a mostly liberal population of just under 100,000. The University of Colorado attracts a lot of these liberal thinking individuals, making the city the perfect destination for free thinkers.
Major Cities In Area Code 303
Boulder
Denver
Living in Boulder can be quite expensive. This portion of area code 303 enjoys spectacular views, superb education, and low unemployment rates, which makes it a desirable locale to live. As a result, home prices are nearly double the national average. For example, a regular family home in Boulder costs nearly $600,000. Nevertheless, the high property prices have not deterred people from living in Boulder. Cultural activities such as international film festivals, exceptional orchestras, and the Colorado Shakespeare Festival have attracted a number of residents.
If you are thinking about moving to Boulder, you should be happy to find out that it consistently ranks high in a variety of categories in the United States. Area code 303 has received rankings that include: happiest city, brainiest city, top destination, best place to live, healthiest city, best bicycle friendly city, most educated city, best triathlon city, best city for artists, and even best city in America for delicious food. Out of these rankings, Boulder is consistently ranked as the most educated city in America as well as the best place in the country to live.
All Colorado Area Codes By Number