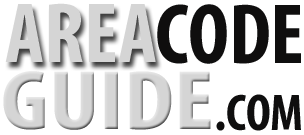 Area Code 860
Where Is Area Code 860?

Covering Hartford, Connecticut, area code 860 is used by approximately 120,000 people. Created in 1995 as a split from area code 203, the 860 area code has accumulated a significant number of users over the last fifteen years. Recently an overlay was necessary for the 860 area code as well. The 959 area code will overlay 860 sometime in the next few years. Therefore, Connecticut residents are now required to dial ten digits for all calls, including local calls that are in the same area code.
Hartford is one of the most populous parts of New England. Known for its many university students and affluent insurance companies, area code 860 is well known throughout the United States and the world. Accordingly, the economic production in Hartford is significant, generating a higher gross domestic profit than most American cities. The high GDP in area code 860 is mainly due to its insurance companies. These companies include big names such as Travelers, Uniprise, Aetna, and the Phoenix Companies. Recently, some of these insurance companies have taken their business elsewhere due to problems with taxation and parking in the limited space that Hartford provides. Nevertheless, the economy has continued to do well in recent years. For instance, the 860 area code is also home to state of the art medical institutions as well as respected universities. Nevertheless, nearly one-third of Hartford's residents still live below the poverty line.
Even though Hartford is a populous city, it still is able to maintain the small town charm. Historically, stores in the Hartford area code would close early on weekends and operate much like a small town in the Midwest. In the last few years, an actual grocery store has opened in Hartford, which has given residents in area code 860 some of the big city conveniences.
Hartford's charm has made it the ideal setting for a variety of television shows and novels. Popular shows such as Judging Amy and Gilmore Girls were set in area code 860.
Additionally, the movies Mallrats and Chasing Amy were also set in Hartford. However, Hartford is most notably known as the residence for several famous authors. For example, Mark Twain, Harriet Beecher Stowe, and Wallace Stevens all called Hartford home during the 1700s and 1800s. In the last few years, area code 860 has been the preferred residence of popular actors and actresses, including Katharine Hepburn, August Coppola, and Amy Brenneman.
The University of Hartford is also located in area code 860. Known throughout the United States as a prestigious private university, the University of Hartford has a selective admissions process. Attracting only the best and brightest students from all over the world, U of H carefully selects its less than 5,000 undergraduate students. Notable alumni include Dionne Warwick, one of the most popular pop vocalists in the latter half of the 20th century. Jack Swigert, who was an astronaut on Apollo 13, is also a noteworthy alumnus. Other former students of the University of Hartford include well-known composers, golfers, a Tony Award nominee, and even the first African American ringmaster in a Ringling Brothers Circus act. As you can see from the list of notable alumni, the University of Hartford's students excel in a wide variety of arenas. As a result, area code 860 is able to claim it as one of the nation's top tier universities.
Major Cities In Area Code 860
Hartford
Trinity College is much smaller than the University of Hartford but even more prestigious. Known as the "Little Ivy," Trinity College has just over 2,000 undergraduate students and was founded in the early 1800s. Its rich history has nearly perfected its educational mission by fostering critical thinking in all of its students. In fact, students who graduate from Trinity College have phenomenal success seeking jobs and graduate school opportunities. Several Pulitzer Prize winners, playwrights, lucrative artists, successful restaurateurs, well-known editors, and even U.S. Representatives have graduated from Trinity College.  One could easily claim that Trinity College is the hidden treasure of the 860 area code.
Connecticut Area Codes By Number