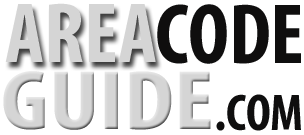 Area Code 475
Where Is Area Code 475?

Area code 475 is a fairly recent addition to Connecticut. It was created in 2009 as an overlay to area code 203. As a result, all Connecticut residents must dial ten digit numbers. Several counties are served by the 475 area code, including New Haven, Litchfield, and Fairfield.
New Haven's population is increasing at a faster rate than the rest of Connecticut. Currently, it has a population of about 129,000, but that figure is expected to rise during the next few years. Yale University and top rated professional firms call the New Haven area code home. In fact, Yale's presence has a positive influence on the surrounding areas in Connecticut. By employing a large portion of the city's employees, Yale University makes an impact throughout the city.
Puritans settled in New Haven in 1638. Previously, Dutch traders established a trading system in the region but it was not permanent. Consequently, the Puritans were free to settle the region in the years that followed. The Puritans were interested in improving the theological community in the region. As a result, New Haven initially used a theocracy as its form of government. After several wars and invasions, the present day 475 area code has a modern government that is governed by a mayor and council system.
During WWI and WWII, the 475 area code quickly became a refuge for African Americans who wanted to seek refuge from slavery in the South. Therefore, New Haven has historically diverse demographics.
Accordingly, present-day New Haven has a significant African American population. This ethnic diversity has brought with it certain inherent problems in the 475 area code. For instance, Caucasian firefighters in New Haven filed a lawsuit in 2009 that claimed reverse discrimination. In order to gain a promotion, firemen had to achieve a certain test score. Unfortunately, not a single African American firefighter had scored high enough on the test to be considered for the promotion. The city tried to avoid discrimination allegations by stating that they would not be offering any promotions in that year. However, the Caucasian firefighters felt that this was discriminating against the non-African American individuals who had scored high enough on the test to be promoted. Ultimately, the firefighters won the lawsuit in area code 475 and they were all subsequently promoted.
Downtown New Haven is one of the prettiest parts of area code 475. Unlike most cities' downtown, New Haven's downtown area is largely residential. Almost 7,000 of New Haven's residents live in New Haven's Downtown. This region of the city contains a business district and a large portion of Yale's campus, which makes it the ideal place for young families and students. In fact, many restaurants, theaters, and fun cafes line the streets of Downtown New Haven. For instance, a restaurant named Ibiza, has received nationwide attention for its excellent Spanish cuisine. The New York Times has even rated Ibizaas having the best Spanish food in the entire United States. Nevertheless, area code 475 is not just a place to live and socialize; the county's courthouse and public library are also located in the downtown area.
Major Cities In Area Code 475
New Haven
New Haven is an indisputable center for arts and culture. Area code 475 is home to one of the largest collections of British art in the world. Remarkably, only England has more British art than the Yale University Art Gallery. This gallery also happens to be one of the oldest university art museums in the United States. Due to the large presence of historical landmarks in New Haven, it is also home to the New Haven Museum and Historical Society.  History buffs are sure to feel at home in the 475 area code, especially when they take a tour of Yale University's Beinecke Rare Book and Manuscript Library. The rather unique library is home to works by famed authors such as George Eliot, Langston Hughes, John Ruskin, James Joyce and even an original copy of the Gutenberg Bible. In fact, the Beinecke Rare Book and Manuscript Library is the largest of its kind in the world. There is no other building as large anywhere else that is solely dedicated to preserving rare books and manuscripts. Some of the books in the library are dated to the 1600s while others are more recent limited edition publications. A trip to area code 475 would definitely be incomplete without stopping by its cultural centers.
Connecticut Area Codes By Number