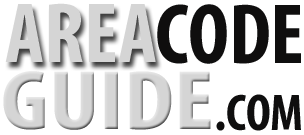 Area Code 812
Where Is Area Code 812?

Farmers' markets are found throughout the 812 area code, which has more than enough fresh produce for the local residents. The 812 area code is used for the cities of Bloomington, Evansville and Terre Haute, Indiana. Area code 812 is one of the original area codes in the United States, and was put into effect in 1947. Thus far, overlays and splits are not necessary, as there are enough phone numbers available under the 812 area code. However, officials predict that area code 812 will be exhausted sometime in the next few years, and a split or overlay will be needed by 2015.
Bloomington, Indiana is the address of Indiana University's largest campus. More than half of the population in the Bloomington, Indiana area code attends the University of Indiana. With over 40,000 students, Indiana University Bloomington is undoubtedly the biggest landmark in the 812 area code. Founded in the early 1800s, the university has a long history in Indiana. Furthermore, the university is widely referred to as a Public Ivy and maintains an enviable academic reputation. The University of Indiana Bloomington is one of the best state schools in the United States and offers students a great education at an affordable price. Students from other states also choose to attend the university for its social science and graduate programs. Considering that the campus stretches over nearly 2,000 acres, students at Indiana University Bloomington are able to receive personalized attention from faculty members. As a public research university, graduate students often work closely with faculty on cutting edge projects in the Bloomington area code.
Evansville is another city that is located in the 812 area code. Respected as one of the best all-American cities in the country, residents in the Evansville area code enjoy an unprecedented quality of life.
Nestled quietly next to the Ohio River, residents in the 812 area code have a variety of scenery to keep them busy. For instance, the downtown part of the city has a riverfront area that is perfect for watching the sunset or for family gatherings on the weekend. Furthermore, there are many parks, zoos, museums, and cultural activities available for residents and tourists. Luckily for residents, the economy in area code 812 is also thriving. However, it is not all fun and games for residents in Evansville. Situated in a region that is at risk for tornados, Evansville residents are accustomed to dealing with imminent disaster. In 2005, a major tornado unexpectedly struck the region, causing immense destruction. However, even when faced with disaster, Evansville, IN area code residents stood together and supported those who were most affected by the natural disaster.
Major Cities In Area Code 812
Bloomington
Evansville
Terre Haute
Terre Haute is also in area code 812, but it has a much more unpleasant reputation than Evansville and Bloomington. Terre Haute Federal Correctional Complex is tucked away in Terre Haute. Accordingly, the Terre Haute area code is frequently intertwined in national debates about capital punishment. Few people willingly move to Terre Haute, which has resulted in an economy that is quickly sliding backwards. Currently, young people also leave Terre Haute as soon as they receive their high school diploma. It is difficult to blame the youth who want to escape from a city that provides the final resting place for America's most notorious criminals. Jobs are difficult to find in the Terre Haute portion of the 812 area code and there is not much in the form of entertainment within the city's limits. The city does have a few art galleries that boast works by artists such as Andy Warhol, but looking at a painting of Campbell's soup cans can only offer limited entertainment. In the form of culture and history, the CANDLES Holocaust Museum and Education Center is located in area code 812. However, there is not much in Terre Haute that could be described as entertainment.
Indiana Area Codes By Number