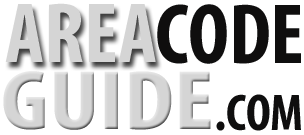 Area Code 410
Where Is Area Code 410?

Area code 410 serves the eastern half of Maryland, including the Baltimore metropolitan area and the Eastern Shore. Area code 410 is the main area code while area codes 443 and 667 are overlay codes. Before area code 410 was introduced on October 6, 1991, the entire state of Maryland used area code 301.
With an estimated population of 620,961 (2010 Census), Baltimore is a city in area code 410 and the largest city in Maryland. It is also the 29th most populous city and the largest independent city in the United States. Founded in 1729, Baltimore has been a major U.S. seaport since the 18th century; even to this day it is the second largest seaport in the Mid-Atlantic. Baltimore's historic seaport, Inner Harbor, was once among the top port of entry for immigrants to the United States and a major manufacturing center. However, after experiencing a decline in industrialization, manufacturing, and transportation, the city was forced to shift to a service-oriented economy.
Today Baltimore's top two employers are the John Hopkins Hospital and the John Hopkins University; additionally the tech sector is rapidly growing. The racial makeup of the city is 63.7% Black, 29.6 White, 4.2% Hispanic, and 2.3% Asian (2010 Census).
The medium household income is below the national median income while the homeless population is steadily increasing. The crime rate in Baltimore has been above the national average for many years; the homicide rate, drug use, and deaths by drug use are particularly high. While Baltimore might not be the safest city to live in, its history and attractions have allowed it to become a strong tourist destination. Much of the city's tourism focuses around the Inner Harbor, which is home to Maryland's top tourist destination, the National Aquarium. Docked at the Inner Harbor and open for the public to visit are several historic ships including the USS Constellation and the USS Torsk. Baltimore is widely recognized for having more public monuments per capita than any other city in the United States. In addition to being a strong tourist destination, Baltimore is well known for its culture. Given the nickname "city of neighborhoods," Baltimore has 72 designated historic districts, each occupied by specific ethnic groups. Baltimore also has a long history with making beer; the city was home to over 100 old breweries in the past. Baltimore is home to two internationally renowned museums, the Baltimore Museum of Art and the Walters Art Museum. When it comes to food, Baltimore is widely known for its Maryland blue crabs and Old Bay Seasoning. Baltimore has also had its fair share of famous residents including Edgar Allan Poe, Billie Holiday, and Babe Ruth; The Star-Spangled Banner was written in Baltimore during the War of 1812.
Major Cities In Area Code 410
Baltimore
Columbia
Annapolis
Salisbury
Westminster
With an estimated population of 103,683 (2013 Census), Columbia is a principal city in the Baltimore metropolitan area and the second most populous city in Maryland. Columbia is known as a planned community, meaning a community that was planned from its beginning. Creator and developer James W. Rouse wanted Columbia to be based around human values rather than purely economics and engineering. Opened in 1967, Columbia consisted of ten self-contained villages; Rouse liked the village concept because it gave Columbia a small-town feel. Each village is made up of several neighborhoods; the majority of neighborhoods contain townhomes, apartments, condominiums, and single-family homes. Rouse was a supporter for fair housing and made sure that all neighborhoods had an equal ratio of races. All ten villages have a shopping center, a community center, recreational facilities, and bike/walking paths. When it comes to religion, Rouse felt that individual churches were a waste of developable land and instead favored interfaith centers. Recreation is a huge part of the Columbia concept; recreational facilities include outdoor swimming pools, batting cages, playgrounds, ice/roller skating rinks, and athletic clubs. Since Columbia does not have nightclubs, it is up to the local bars to bring in bands. The racial makeup of the city is 55% White, 25% Black, 11% Asian, and 7% Hispanic (2010 Census). Columbia has a humid subtropical climate, meaning hot, humid summers and mild to cool winters. CNN Money has ranked Columbia as one of the top ten best places to live in America.


All Maryland Area Codes By Number