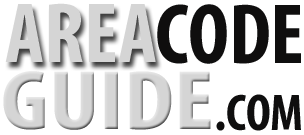 Area Code 240
Where Is Area Code 240?
Updated: January 22nd 2021

Introduced on June 1, 1997, area code 240 was the state's first overlay area code. Originally area code 301 covered the entire state of Maryland until area code 240 was introduced, which made area code 240 an overlay area code. Overlay area codes were a new concept back then and were met with resistance due to the requirement for ten-digit dialing versus seven-digit dialing. Area code 240 covers the western half of Maryland, namely the part of Maryland that is included in the Washington, D.C. metropolitan area.
With an estimated population of 76,716, Silver Spring is defined as an unincorporated community and census-designated place. Silver Spring received its name from a mica-flecked spring discovered there in 1840; Acorn Park is thought to be the site of the original spring. Silver Spring's boundaries are not correctly defined because it is considered an unincorporated area, or area that is not governed by its own municipal corporation. While the major roads are mostly 3 to 5 lane highways, residents also get around using the Intercounty Connector and Silver Spring Rail Station. The Intercounty Connector is a tolled freeway that cost over $2.5 billion dollars to build and the Silver Spring Rail Station is the busiest transit facility in the whole Washington Metro Area. Downtown Silver Spring is home to various ethnic, musical, and entertainment festivals; festivals include the Silverdocs Documentary Film Festival, the Silver Spring Jazz Festival, and the Thanksgiving Day Parade. Silver Spring celebrates many cultures as evident in the many temples, churches, synagogues, and other religious establishments. Food is never boring in Silver Spring due to all the multicultural restaurants such as Burmese, Indian, Jamaican, Moroccan, Mexican, Salvadoran, and Vietnamese.
With an estimated population of 65,239, Frederick is another populous city in area code 240. It is part of the Baltimore-Washington metro area, making it an important crossroads community. The racial makeup of Frederick is 61% White, 18.6% Black, 14.4% Hispanic, and 5.8% Asian.
The development of Frederick's economy is based on the U.S. Army's Fort Detrick, its largest employer, as well as its relative proximity to Washington, D.C. Due to ongoing federal government investment, Frederick will maintain a continued growth pattern over the many years to come. The Frederick Historic District is also home to over 200 retailers, restaurants, and antique shops; just like Silver Spring, the restaurants in Frederick feature a diverse array of cuisines including Italian, Thai, and Cuban. In addition to shopping and dining, downtown Frederick houses more than 600 businesses and organizations totaling almost 5,000 employees. Downtown Frederick is well known for the clustered spires of its churches and its 19th and 20th century duplexes and housing. However the real heart of downtown Frederick is Carroll Creek Park. In 1976, a flood ravaged downtown Frederick and caused millions of dollars in damage not only to the city but also to businesses and shops. Carroll Creek Park started as a flood control project in the late 1970s and was a success in 1993 when the creek was put safely underground. Today Carroll Creek Park is an attraction for residents and over 2 million annual visitors to enjoy.
Rockville is another city that is located in area code 240. Rockville forms part of the Baltimore-Washington metropolitan area and is at the heart of the Interstate 270 Technology Corridor, which houses over 200 IT companies as well as several federal government institutions. Considered one of the major retail centers in Montgomery County, Rockville contains several posh regional shopping centers. These upscale shopping centers indicate that the residents of Rockville have a higher medium income. Out of the estimated 61,209 people, 60.4% were White, 20.6% were Asian, and 9.6% were Black. What makes Rockville stand out is that it contains one of the largest Chinese communities in Maryland; Rockville is the center for Chinese/Taiwanese businesses and is often referred to as "Little Taipei" due to the area's high amount of Taiwanese immigrants. Rockville also has a high Jewish population; the area contains many synagogues and kosher restaurants.
Major Cities In Area Code 240
Germantown
Silver Spring
Frederick
Rockville
Hagerstown
Silver Spring, Frederick, and Rockville all have a humid subtropical climate, meaning hot, humid summers and typically mild to cool winters. It is nice to see that all three cities in area code 240 welcome various cultures and ethnicities.


All Maryland Area Codes By Number