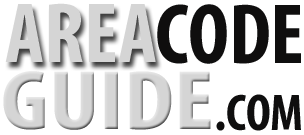 Area Code 907
Where Is Area Code 907?
Updated: January 25th 2021

With Alaska being such a small state, it is not a surprise that area code 907 covers the whole state of Alaska, minus a small southeastern community known as Hyder. There are only 12 remaining area codes serving an entire state and area code 907 is one of them. Out of the entire Unites States, Alaska's area code 907 is geographically the largest. While most of area code 907 is located in the Alaska time zone, some parts are in the Hawaii-Aleutian time zone.
In 2016, it was estimated that 299,037 people resided in Anchorage. Anchorage is the most populous city in area code 907, containing more than 40% of the state's total population. Located in south-central Alaska, Anchorage is relatively equidistant from Berlin, Tokyo, and New York City. In turn, that makes the Anchorage International Airport a frequent refueling stop for a large number of international flights.
The racial makeup of Anchorage is 66.0% White, 8.1% Asian, 7.9% Native American, 7.6% Hispanic, and 5.6% Black. One would think Alaska would be a fairly safe state to reside in but unfortunately that is not the case here. Anchorage, and the area code 907 in general, have very high rates of sexual assault when compared to the rest of the country. The violent crime rate here is slightly higher that other U.S. cities of similar size while the property crime rate is slightly lower.
As one should know, Anchorage has a subarctic climate, meaning long, cold winters and short, cool to mild summers. A diverse wildlife population includes black bears, grizzly bears, moose, mountain goats, and northern timber wolves.
Anchorage's economy is largely based on transportation, military, tourism, corporate headquarters, and resource extraction. Anchorage is home to the Ted Stevens Anchorage International Airport, the world's third busiest airport for cargo traffic, and the Port of Anchorage, a port that receives 95% of all goods headed to Alaska. It is also widely known that petroleum is Anchorage's most viable industry. Here is a fun fact: Anchorage does not impose a sales tax.
Nationally, Anchorage is known for its Iditarod Trail Sled Dog Race, which takes place on the first Saturday of each March. Another fun event known to Anchorage is the Fur Rendezvous, which is considered the largest winter festival in North America.
Now we move on to Juneau. Even though Juneau is the capital of Alaska, it only has a city population of 31,275 people (2010 Census), which pales in comparison to Anchorage. The racial makeup of Juneau is 69.4% White, 11.8% Native American, 6.1% Asian, 5.1% Hispanic, and 0.9% Black. Compared to Anchorage, Juneau is a much safer city to be in. Both violent and property crime rates are down in recent years.
Since Juneau is the capital of Alaska, it is fair to say that the main employer in Juneau is the government, which includes state, federal, and municipal. Tourism is also a huge contributor to the local economy. Most income is generated in the summer months by the cruise ship industry.
It is important to note that Juneau is not directly accessible by road. Juneau's lack of a road network does not fall in line with the rest of the U.S. capitals. The reason why there are no roads connecting the city to the rest of Alaska is all due to the intensely rugged terrain surrounding the city. As a result, all goods to and from Juneau must go by boat or plane; the Alaska Marine Highway Ferry System and Juneau International Airport grant primary access to the city. For the residents of Juneau, they walk, hike, bike, or use the bus service.
Major Cities In Area Code 907
Anchorage
Juneau
Fairbanks
Sitka
Wasilla
The climate in Juneau falls between a continental climate and an oceanic climate. Winters are moist and long, but mild compared to Anchorage. The best time to visit would be in spring when it's the driest. Behind the snowy terrain is a city brimming with culture. Juneau is home to Alaska's largest professional theater, Perseverance Theatre. It also gets to host the Juneau Jazz & Classics Music Festival and Alaska Folk Festival. Downtown Juneau is full of art galleries. Area code 907 is definitely the coldest area code in the United States. Maybe that is why it is the third least populous state in the United States.


All Alaska Area Codes By Number