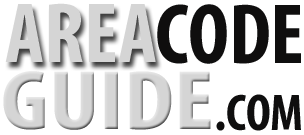 District Of Columbia Area Codes
Area Codes In District Of Columbia
The District of Columbia area code is home to more than half a million residents, a population that grows significantly during the work week. During working hours Monday through Friday, hundreds of thousands of people flood the Washington, D.C. area code. Living within Washington, D.C. is very expensive, which is why most of the workforce commutes. The large amount of federal jobs and business opportunities in the District of Columbia area code makes it the ideal place to start a career or major company.
The District of Columbia has a gross state product that is quickly approaching $100 billion annually. Residents enjoy a direct benefit of that massive product in their per capita incomes which are some of the highest in the country. Unemployment is also low in the Washington, D.C. area code, remaining under 7% for the last several years. The government will always need employees and as the capital, unemployment rates should stay low in the future. Accordingly, the District of Columbia will remain a hub of commerce and public policy. Many foreign embassies are also located in the District of Columbia area code, which has added to the employment growth. Washington is not only a hub for American employees; it also attracts foreign nationals who are pursuing the American dream. Lawyers, journalists, defense contractors and diplomats are particularly at home in the Washington, D.C area code. The large amount of politicians makes it the ideal home of lobbying groups and nongovernmental organizations. Employees in the nation's capital have unprecedented job security, as their positions will always be in demand.
With all of the wealthy governmental employees and individuals with burgeoning careers, Washington has an overabundance of childcare options. Households in Washington are often made up of two parents who both work full time in high powered careers.
Accordingly, there is a high demand for qualified nannies who meet American employment requirements. In the rest of the country, nannies are often under qualified. In contrast, nannies in the District of Columbia area code are most of the time over qualified. Due to the high level of education and other requirements that a nanny in the District of Columbia must meet, the nannies are very well compensated. While nannies in the rest of the United States can expect to earn low salaries that are barely enough to live on, nannies in Washington earn a salary that is much higher than the national average.
Washington is a tourist's dream. Whether tourists are interested in touring the capital's most famous landmarks or museums, the Washington, D.C area code will never disappoint. The majority of tourists spend at least a few days near the capital to see the legendary monuments and to get a peek of the White House. Tours are offered throughout the city, and it is advisable to take a tour guide if it is your first time to the nation's capital. In fact, much of the District of Columbia area code has major historical significance, which can easily be missed if you are not well educated on the subject. A qualified tour guide can help you get the most out of your trip as well as improve your American history without your even realizing that you are technically studying.
With the large influx of tourists and respected governmental officials, Washington has some of the best restaurants in the United States. Business lunches in the Washington, D.C area code have become redefined. In fact, many important meetings take place over lunch in Washington, which has made it imperative that restaurants meet a high standard. Accordingly, restaurants in Washington represent nearly every ethnicity and offer entrees for every budget. Restaurants in Dupont Circle are popular with locals and governmental officials. Menus in Dupont Circle come with hefty price tags and aim to please the elite. Locals and tourists on budgets would be better off grabbing a bite of pizza in a different part of town or risk completely destroying their budget in Dupont Circle. Naturally, reservations are usually required at the best restaurants in Dupont Circle, which makes it difficult to accidentally stumble into a restaurant that you cannot afford.
District Of Columbia Area Codes By Number