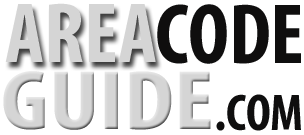 Area Code 641
Where Is Area Code 641?

The 641 area code covers both Mason City and Ottumwa in Iowa. Created in 2000 as a split from the 515 area code, the 641 area code is a fairly recent addition to central Iowa. Mason City boasts 28,000 happy residents in the 641 area code. Most notably, Mason City is respected throughout the United States for its rich musical legacy. Meredith Wilson was born and raised in the 641 area code, and is undoubtedly the region's most renowned export. He grew up in the small city but left it to pursue his dreams at New York City's Julliard School. By writing and composing the well-known musical The Music Man, Wilson brought fame to the close knit community in Mason City. In fact, Wilson's The Music Man won several Tony Awards and was popular throughout the United States. Wilson's work wasn't limited to Broadway musicals. He also left his mark on the film industry as well as on classical music. For instance, Wilson's compositions "It's Beginning to Look a Lot Like Christmas" and "I see the Moon" have become incorporated into American holiday traditions and are carefully woven into American culture. Obviously, Wilson's impact on America goes above and beyond the 651 area code. However, you can rest assured that "It's Beginning to Look a Lot Like Christmas" is heard playing all over Mason City and the rest of area code 641 during the holiday season.
Mason City's rich musical history is not its only unique feature. Kraft Foods has a plant in the 641 area code that is responsible for producing Jell-O for the entire United States. The gelatin dessert is a hit across the country, and the Jell-O plant in the 641 area code is big enough to meet the high demand. Created in 1845, Jell-O has a long history in the United States. At first the gelatin dessert was not particularly popular, but effective advertising in the mid 1900s secured its success. Currently, 300 million small boxes of Jell-O are sold each year in the United States. The boxes contain a fine powder that is mixed with water in order to produce a deliciously jiggling dessert. Popular flavors of Jell-O include cherry, lime, and strawberry.
Flavoring Jell-O is a historically difficult task, as experimental flavors such as bubble gum and celery failed miserably. Flavors that were undoubtedly expected to be successful such as passion fruit were also discontinued. Nevertheless, Jell-O remains a staple food group in American homes.
The difficult to pronounce city of Ottumwa is also located in the 641 area code. Ottumwa does not have many claims to fame, but residents still take pride in the few historically significant events that happened to occur in the city. For instance, past presidents including Theodore Roosevelt, Harry Truman, Richard Nixon, and Benjamin Harrison made a stop in the 641 area code for various reasons such as speaking engagements and birthday celebrations. President Barack Obama also stopped by in the 641 area code to interact with students during a regular speaking engagement.
Major Cities In Area Code 641
Mason City
Ottumwa
Residents in Ottumwa undoubtedly take pride in their famous former residents who changed the world in one way or another. For instance, the actor, Tom Arnold was born in Ottumwa and went on to have television success later on in his life. Residents in area code 641 also like to recall how Steve Bales, who was born in Ottumwa, was involved in helping land Apollo 11 on the moon. While working for NASA as a flight controller, Bales was instrumental in landing the first humans on the Moon. Who would have guessed that the 641 area code had something to do with Neil Armstrong's first steps on the Moon's surface? However, all of Ottumwa's famous former residents are not known for doing good. The world's most infamous book thief during the 1900s also resided in the Ottumwa portion of the 641 area code. Stephen Blumberg stole approximately 23,000 books, including many valuable and rare editions. The value of the books stolen was in excess of $5 million and Blumberg was ultimately caught. However, many health professionals have noted that Blumberg likely suffered from bibliomania, which is characterized by obsessive hoarding of books. As a result, residents in area code 641 see Blumberg as a cautionary tale and are not ashamed of his many nefarious book related endeavors.
Iowa Area Codes By Number