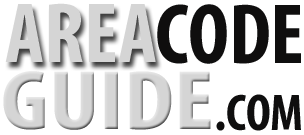 Illinois Area Codes
Illinois' cities are characterized by economic affluence as well as Midwestern charm. As a result, young people from all over America move to Illinois area codes to attend university or start their careers. It is the perfect place to cultivate professional skills before moving on to bigger markets such as New York City. Chicago is located within Illinois and is the primary destination for young professionals. The city of Chicago can easily be mistaken for a less powerful or smaller town. Chicago residents have a reputation for being friendlier than residents of similar cities. Accordingly, it is easy for newcomers to feel as if they have moved to a town with southern hospitality instead of a city that is characterized by a financial rat race. Nevertheless, Chicago is home to one of the world's largest financial centers. Thus, new residents in Chicago can expect a bigger paycheck alongside the welcome to the neighborhood basket.
A vacation to any of the many Illinois area codes can be quite diverse. Most people fly into O'Hare International Airport, which is one of the busiest passenger airports in the world, and immediately hail a taxi to get into the city. If your main destination is Chicago then it is probably a good idea to not rent a car and primarily rely on public transportation. Parking in Chicago is not only difficult to find, it is also astronomically priced. However, public transportation, especially taxis, is easy to find in Chicago and most places are within walking distance. As a huge tourist destination, Chicago has a ton of hotels for every traveler's budget. If you want a four star experience or the cheapest place possible, Chicago will not disappoint. Luckily, Chicago also has a variety of dining options at every price level. In fact, Chicago's famous deep dish pizza is usually priced to sell and readily available. A trip to Chicago definitely does not need to break your budget. For instance, many of the museums and attractions are either free or priced cheaply. You could easily take a walk to the Navy Pier without paying a cent and packing your own lunch.
The rest of the Illinois area code is a different story than Chicago. Most of Illinois is quite rural and visitors must absolutely rent a car if they want to get around. Unlike Chicago, most of Illinois has a fairly low cost of living and affordable hotels are easy to find. You may even want to try out a popular bed and breakfast to experience the Midwestern lifestyle. In fact, staying at a bed and breakfast in the Illinois area code does not necessarily mean sacrificing luxury. Many well-known bed and breakfasts in Illinois offer rooms that are fit for a king and queen, making it the perfect lodging option for family reunions or even business trips. Illinois area codes are surprisingly also popular wedding destinations. The state is largely green and unspoiled, making the skyline and sunsets stunning. Nature lovers enjoy the serenity and peace that comes along with holding a wedding in Illinois. Traffic and over bookings are obsolete when holding a wedding in a small town. For instance, the Copperstone Inn and The Pavilion at Orchard Ridge Farms, which are both located in Rockton, offer spectacular weddings at prices that are incredibly affordable. 
Of course, a wedding in one of the rural towns in Illinois would not be appealing to everyone. Make sure that you want farmland in the background of your wedding portraits before picking Illinois as your wedding destination.
Almost one-third of Illinois residents are Catholic and another third are one of the Christian denominations. However, residents of Illinois area codes are most religious about their many sports teams, which are headquartered in Chicago. With two Major League Baseball teams, Illinois residents are some of the biggest baseball fans in the country. Thousands cheer on the Chicago White Sox and Chicago Cubs in local hangout spots and at Wrigley Field during baseball season. The Chicago Cubs have some of the most loyal fans, who have continued cheering for the baseball team even though the last time that they won the World Series was in 1908. In fact, the championships have evaded the Chicago Cubs longer than any other team in all of the other professional sports that are played in the United States. Fans of the Chicago Cubs pass down the tradition of supporting the failing team from generation to generation. In Illinois area codes, being a Chicago Cubs fan is similar to having Irish heritage or having all the men in your family attend law school. Accordingly, supporting the Cubs is not a choice per se, but rather a piece of Illinois' identity. The other Illinois teams are much more successful, including the Chicago Bulls, Chicago Blackhawks, and Chicago Bears, which have all won championship games such as the Stanley Cup, Super Bowl, and NBA championships. Naturally, when the Chicago Cubs do one day win the World Series, Chicago will be the place to be, as those celebrations will out rival any that sports fans in the United States have ever witnessed.
The Illinois area code is one of the best places in the United States to attend a higher level educational institution. Five of the universities located in Illinois area codes are ranked in the first tier of all of the universities in the United States. For instance, the University of Chicago and Northwestern University are internationally recognized for their top notch programs. Both of these universities are very difficult go get into, as they grant their alumni an unprecedented advantage in the job market. Furthermore, Northwestern University's degree programs have redefined the educational system. For example, the Northwestern Law School does not require students to take exams and judge student's progress based on cooperative group projects instead. Consequently, graduates from Northwestern have an advantage in the workplace, as they are already accustomed to work on teams instead of striving only for personal gain.
Illinois Area Codes By Number