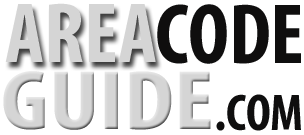 Area Code 364
Where Is Area Code 364?
Updated: January 21st 2019

Major City In Area Code 364
Henderson
As early as 1887, a regular teacher is credited with being the first to observe Mother's Day in Henderson, Kentucky and the world. The 364 area code covers the city of Henderson in Kentucky as well as the neighboring cities of Hopkinsville, Madisonville, Paducah and Murray. Established in 2007, area code 364 was intended to be split from the 270 area code. However, government officials have implemented a variety of efforts, including number pooling, in order to delay the split. Surprisingly, number pooling was very successful and has prevented numbers under the 270 area code from being exhausted. As a result, government officials have decided to rather use the 364 area code as a future overlay, which would likely take effect sometime in 2014. Of course, it is difficult to determine if the overlay will truly be necessary in 2014, and only time will tell if government officials will follow through on their current plan.
Kentucky Area Codes By Number